What is a Food Forest?
(From my book — Buzzing Blooms for Bees: How to Grow a Food Forest Seasonal Coloring Book — a BONUS given when you enroll in the Grow Your Green Smoothie Course!)
A plant guild combines three or more plants to mirror the qualities of an ecosystem. You can produce food, build healthy soil, and provide forage for pollinators all at the same time! Think of long-term health for your food forest.
Fruit trees, young and old can benefit from a guild, mimicking nature. Adding a plant guild or polyculture around each of your fruit trees can boost their health and production and grow soil in your yard and farm. From there you create a layered food forest, as depicted in the coloring page.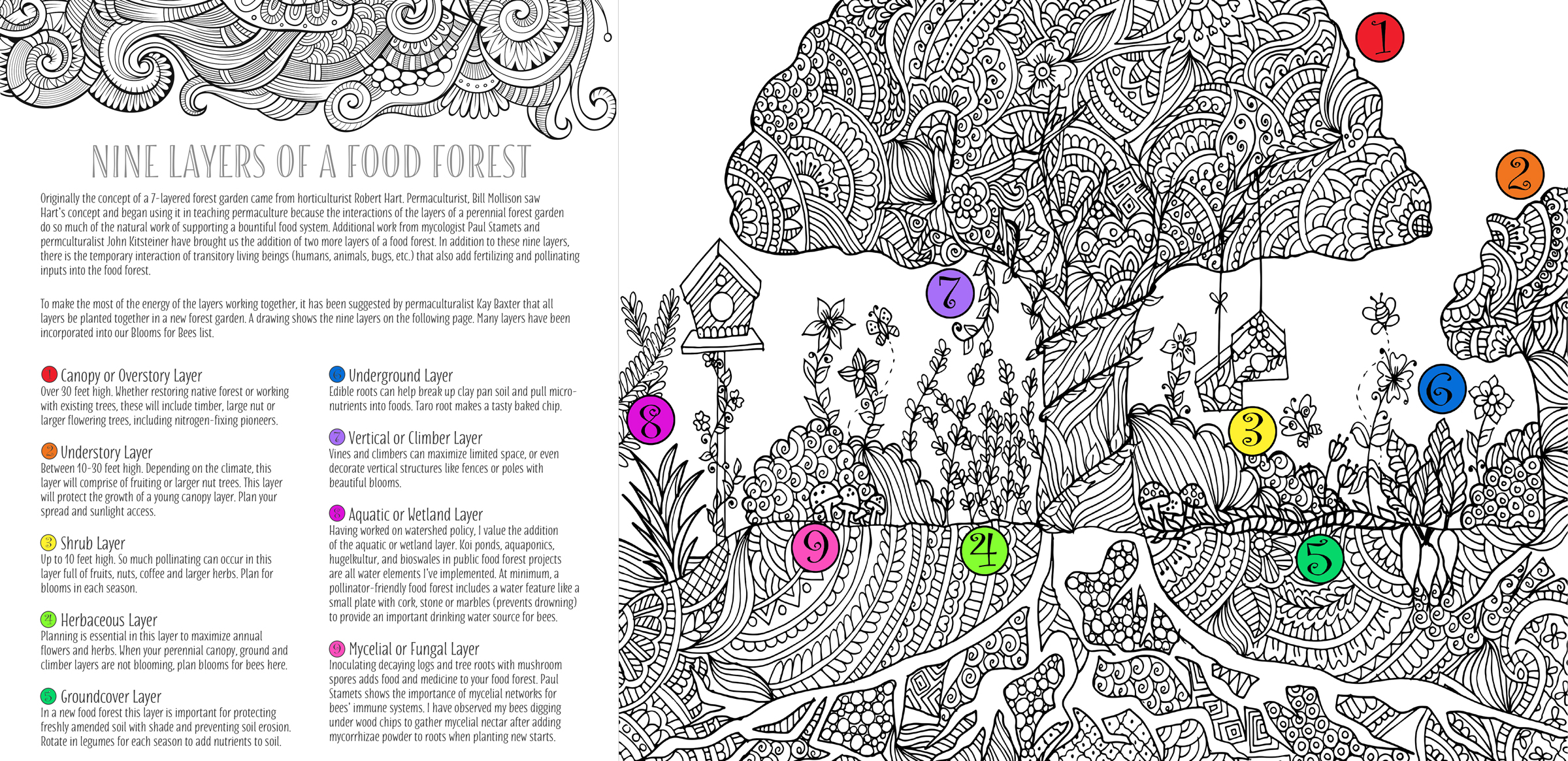 Permaculturist, Bill Mollison began using the food forest layer concept in teaching permaculture because the interactions of the layers of a perennial forest garden do so much of the natural work of supporting a bountiful food system.
To make the most of the energy of the layers working together, it has been suggested that all layers be planted together in a new forest garden. Many layers have been incorporated into our Blooms for Bees list.
Our plant list (in the book) also shows in what layer of a food forest each plant lives and its role or functions, like fertilizing, protecting soil, or plant dyes. When you create a food forest that uses plants in a variety of ways, that's called stacking functions. It's a core permaculture principle.
Stacking functions makes the garden grow itself, giving you more time to chill and enjoy your space and more yield. We've got more about stacking functions in our Grow Your Green Smoothie video course.